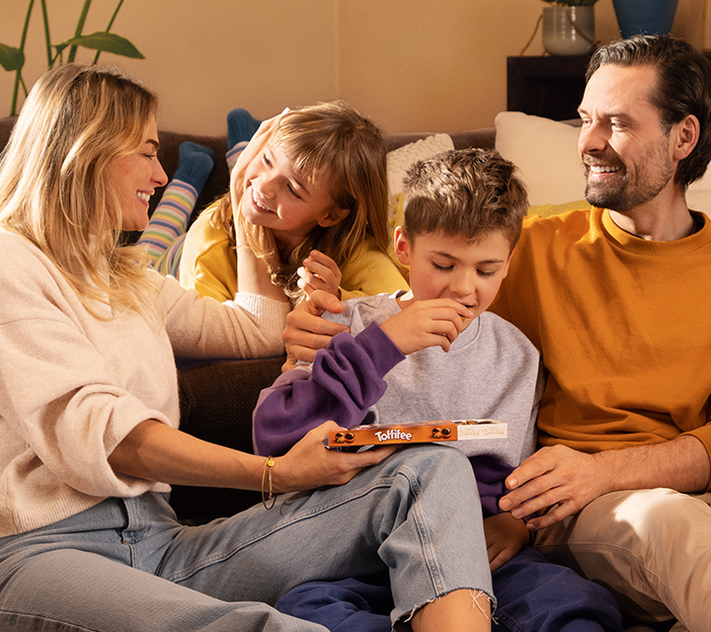 … there's so much fun in Toffifee!

… there's so much fun in Toffifee!
A smart shell with a rich inside.
Launched in Germany in 1973, it was the world's first confectionery of its kind. Today Toffifee is enjoyed by people in more than one hundred countries, as Toffifee is a combination that 's perfect for every taste: a crunchy hazelnut in delicious caramel, with nougat cream and a drop of dark chocolate on top.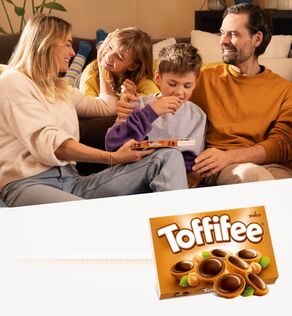 An innovation in 1973 and nowadays available in more than 100 countries: the success story of Toffifee.
Up until now
Neverending
The success story of Toffifee is ongoing. In 2014, Toffifee was already available in more than 100 countries. Numerous recipe ideas for gateaux, muffins or just enjoyed pure and original as it is – Toffifee keeps on inspiring countless fans all over the world.
2000
Worldwide success
Toffifee retained its uniqueness even in the new century. And it became increasingly popular abroad. The combination of four ingredients is treat for the whole family.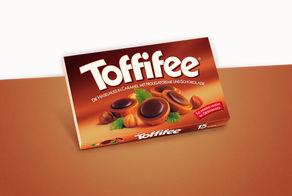 1990
For young and old
Loud, colourful and slightly crazy – those were the 1990s. But what about Toffifee? In TV, young and old went off exploring with the chocolate-made treat and all returned home when Toffifee came out.
1980
Unmistakably Toffifee
"... there's so much fun in Toffifee!" Toffifee appears in TV commercials with a new slogan and as a treat for all the family.
1973
Unique even this day
Black, brown and the hazelnut – this is how Toffifee started in Germany in 1973. What was intended as a little energy snack for working women soon grew: Toffifee gave Storck a genuine world first.